Besides being a juicy drama, Gossip Girl was one fashionable tv show too!If you were a fan, then it's impossible for you to forget Blair Waldorf's outfit that she wore for her birthday party on the "Bonfire of the Vanities" episode from season 2.The black Nanette Lepore dance floor mini skirt was nice, but all eyes were on that breathtaking flamenco backless blouse from the Bill Blass Fall/Winter 2008 collection.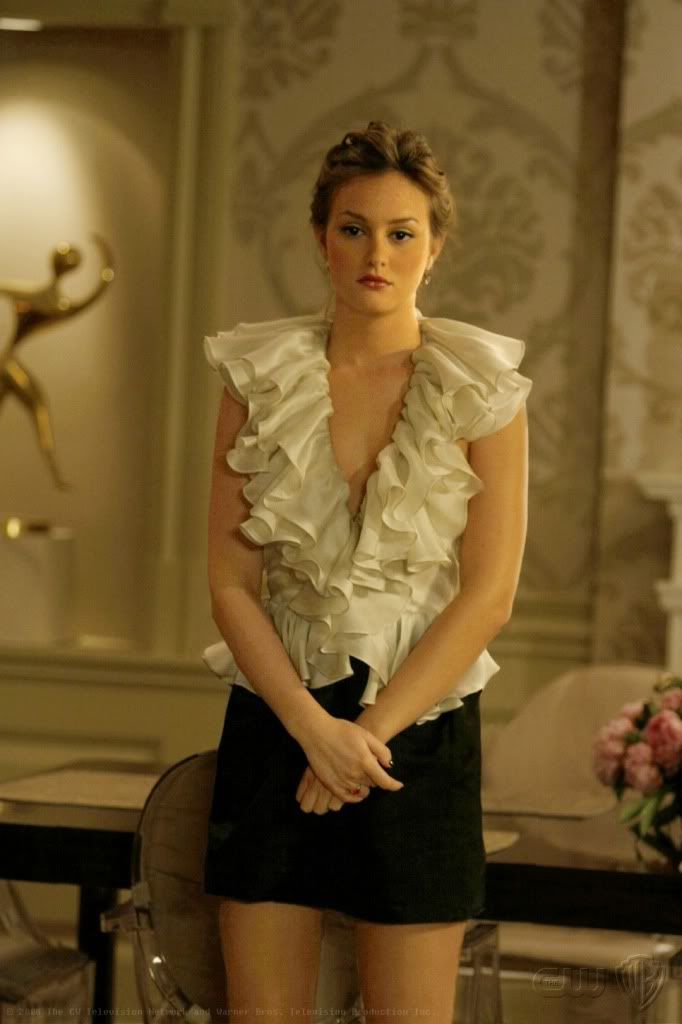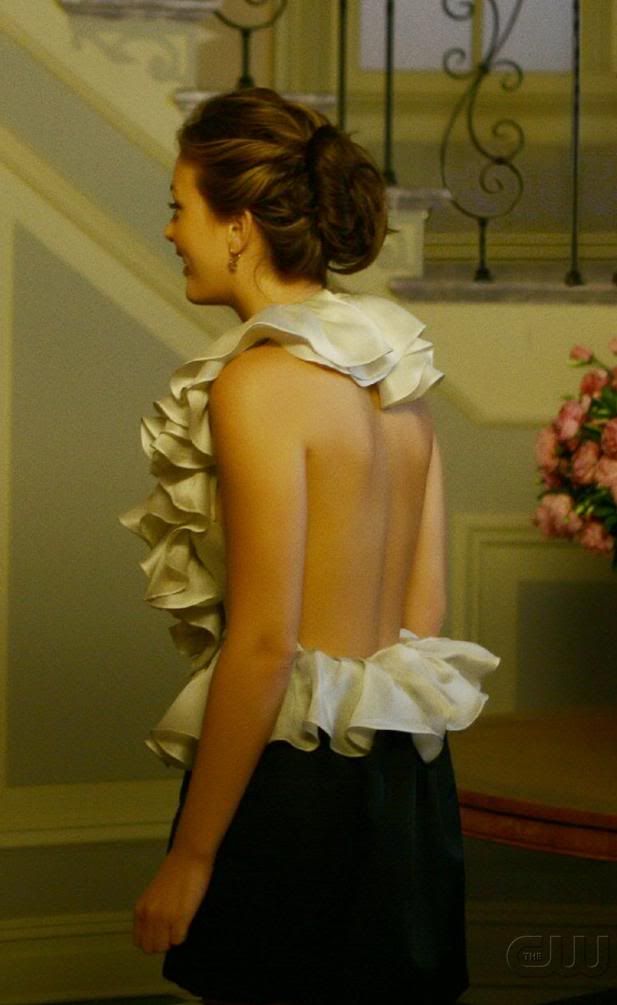 Bill Blass flamenco backless white blouse
Although i liked Blair's combination between the white blouse and skirt, i personally believe that it looked way better with a black pair of pants like the ones in the picture below.
Bill Blass also created a flamenco white dress that looks as beautiful as the top, but even more dramatic.
Bill Blass Fall/Winter 2008
images via pinterest and google