Although Valentine's day is a holiday dedicated to such a wonderful cause like love, we can all agree that it can become a little tacky especially if we think about the gifts.While candy hearts or teddy bears are great for girls between 14 and 20, women might just want to recieve more than that.I believe it's that kind of holiday where you don't want to overdo it and just stick to buying symbolic presents.Here are some ideas from where you can get inspired:
The universal Valentine's day gift and the most appropriate one is a bouquet of flowers.Simple and beautiful, it's the perfect solution.All flowers are beautiful, so you don't have to buy roses.Tulips are a wonderful choice as well.Maybe your better half has other flowers as favorites and if you know what they are, then you're all done.
A box of chocolates will be the sweetest present.You can mix it with a bouquet a flowers and it's a perfect match.Try to buy a really nice sweets gift box like this one from Godiva.It's not only fashionable, but contains some really delicious truffles.
If she's more into macarons, than it's a more modern choice because it seems like everyone whishes to recieve a box of them lately.
No matter how many fragrances a woman has, she could always use another one.I suggest this Dolce&Gabbana Pour Femme Gift set that also contains one of their best lipsticks.Make sure though you know what kind of perfumes she likes.You don't want to buy her a fragance that is too floral or smells too sweet because she might not like it.

Pandora has one of the loveliest charm bracelets that you can create yourself online or at their stores.It's something that women can wear every day and goes with most of their outfits.
Amore et Baci also has charm bracelets as lovely as the ones above.You can buy a bracelet where you can add multiple charms or just one.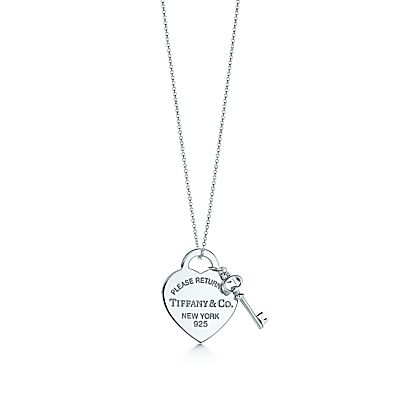 A nice necklace like this one from Tiffany&Co is something that she will have forever and will never go out of style.If you think it's a little too expensive then try to find something similar.You can also buy a necklace with her name on it.
For those of you who want to get her something a little more expensive and special, you can look for a watch.This Moschino timepiece it's not only a beautiful watch, but also has a scarf that she can take it of.
Swarovski has some exquisite pens that come in different colors and sizes.We all know that a luxurious pen such as this one which has crystals in it it's something that everyone needs.
Jane Austen should be on everyone's bookshelves and it's a great gift for women, especially if they like to read.What could be better than to recieve love stories on the day of love?
This Bottega Verde black vanilla gift set comes in a beautiful box and also has a bath sponge.It's a luxurious gift that doesn't cost too much.Plus your girlfriends will smell so sensual.
Audrey Hepburn's movie collection is a must have for every film addict and every romantic/fashionable woman.
And finally, for all coffee lovers out here, Starbucks has the best gift sets that you could buy.
I hope this list was useful for you and i advice you to focus on buying jewelry, accessories, sweets, flowers or beauty products.It's easier and there are more chances that she will like the gift.Remember that you can always ask the sales girl to help you.Good Luck!
images via google