Does Adolfo of Emme or Adolfo Sardina sound familiar?Or was i the only one who wasn't aware of this fashion desginer's existence?The first time i heard his name was in the tv show "The Nanny"(1993-1997) when Fran compliments C.C.'s outfit and she says "Of course,darling,it's an Adolfo" (the best part was Niles' response "As in Hitler?").I always wondered since who this Adolfo was not only because she made him sound like he was a big deal in fashion, but also because i really loved her blue outfit.
The Nanny, Season 1,Episode 8 :"Personal business"
After a while, i was watching an interview of Eva Gabor on David Letterman's show from 1986 and at some point he asked her about her outfit.She said that her jacket was borrowed from Adolfo because she couldn't afford it.My curiosity increased because Eva only wore really expensive clothes.
Eva Gabor on David Letterman's show in 1986
So i did some research and this is what i found out.Adolfo Sardina was born in Cardenas,Cuba and after his mother died he was raised by his aunt and uncle in their elegant palacio.His aunt often traveled to Paris to be dressed by Chanel and Balenciaga and usually Adolfo went with her.In 1948 he emigrated to New York where he worked as an apprentice millinery designer for Bergodrff Goodman.His actual carerr in fashion started in 1951 when he moved to Paris to be an apprentice to Balenciaga.Soon he recieved many offers to go to New York because American buyers really appreciated his creativity.
Adolfo Sardina
He returned to New York where he created hats under the name of Adolfo of Emme and in 1955 won his first Coty Award.Although eveyone loved his hats and he was so good at creating them, he stated in an interview that he acutally never enjoyed making them.
Mary Jane Russell for Vogue,September 1955 by Richard Rutledge (hat by Adolfo of Emme)
Evelyn Tripp,1955
January 1957
Suzy Parker by Richard Avedon,1957
Givenchy dress,Adolfo Turban,1957
Vogue,January 1957
Jessica Ford for Vogue,February 1958
Vogue,February 1958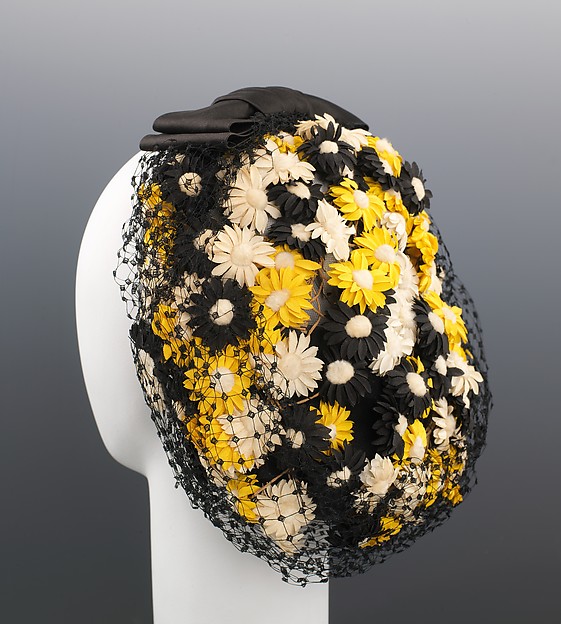 hat from 1958
1959
1959
Sarah Tom by John French,1959
Vogue Us,Jessica Ford,1959
Sondra Peterson,1960
Vogue,October 1960
Anna Carin by Jerry Schatzberg for Vogue,February 1960
Adolfo silk chiffon dress,60s
Sophia Loren by Richard Avedon,1961
In 1962 Adolfo borrowed $10,000 dollars from his friend, the famous designer Bill Blass, and opened his own atelier.He had some innovating ideas like jersey visor caps, hats with removable googles and huge fur berets.His succes was so big that he paid his debt to Bill in only 6 months.He also started designing clothes and had famous clients like Nancy Reagen, Jacqueline Kennedy Onassis, Gloria Vanderbilt and the Duchess of Windsor.
Audrey Hepburn
Wilhelmina by Bert Stern,1965
Vogue,January 1966
1967
In 1969 he recieved his second Coty Award for his luxurious clothing and accessories designs.He had a passion for creating luxurious daywear, especially chic refined suits inspired by Chanel which he introduced in the early 70s.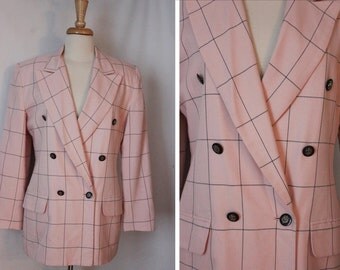 Pink suit,1970
Vogue Us,1973
Anne Holbrook in Adolfo by Chris von Wangenhem for Vogue,1974
Adolfo held semiannual fashion shows held first at the St.Regis and later at the Plaza.The social elite was always looking forward to attending his show.
Nancy Reagan at her husband's innauguration in 1981
His fame increased when First Lady Nancy Reagan chose to wear ensembles by the designer at both of her husband's Presdential innaugurations.She said that his clothes are so beautifully made that they could be worn inside out.We believe her!
Nancy Reagan at her husband's innauguration in 1985
Although he was very famous and had success, in 1994 he decided to close his salon and focus on his licesing business.Everyone was shocked, especially his loyal famous clients and the press lamented his retirement.
Adolfo's home in New York,5th Avenue
In an interview from 1993, he said he wanted to make his life much easier by leaving the fashion scene, although that spring was his most successful one.He said that "

It's better to close a business when you're doing well than out of sheer necessity.

"I admire his decision and it hink it's wonderful that he didn't create clothesjust for fame or recognition.

"They became like part of my family," he said. "I never socialized with them -- I don't go to parties -- but I did enjoy very much the confidence and trust and help they always gave me."(about his clients).
It's such a shame that nowadays people don't know who he was and have no idea of his valuable contribution to one of the most popular industries.In 2013 he was still living in New York.
images and informations via pinterest and google