The most famous and talked about dress was the one worn by actress Elizabeth Hurley back in 1994 at the premiere of the movie Four Weddings and a Funeral.At that time, Liz was in a relashionship with actor Hugh Grant and she wasn't very well known.After the night she showed up in this gown everybody started talking about her and recieved worldwide media recognition.
"That dress was a favour from Versace because I couldn't afford to buy one. His [Grant's] people told me they didn't have any evening wear, but there was one item left in their press office. So I tried it on and that was it."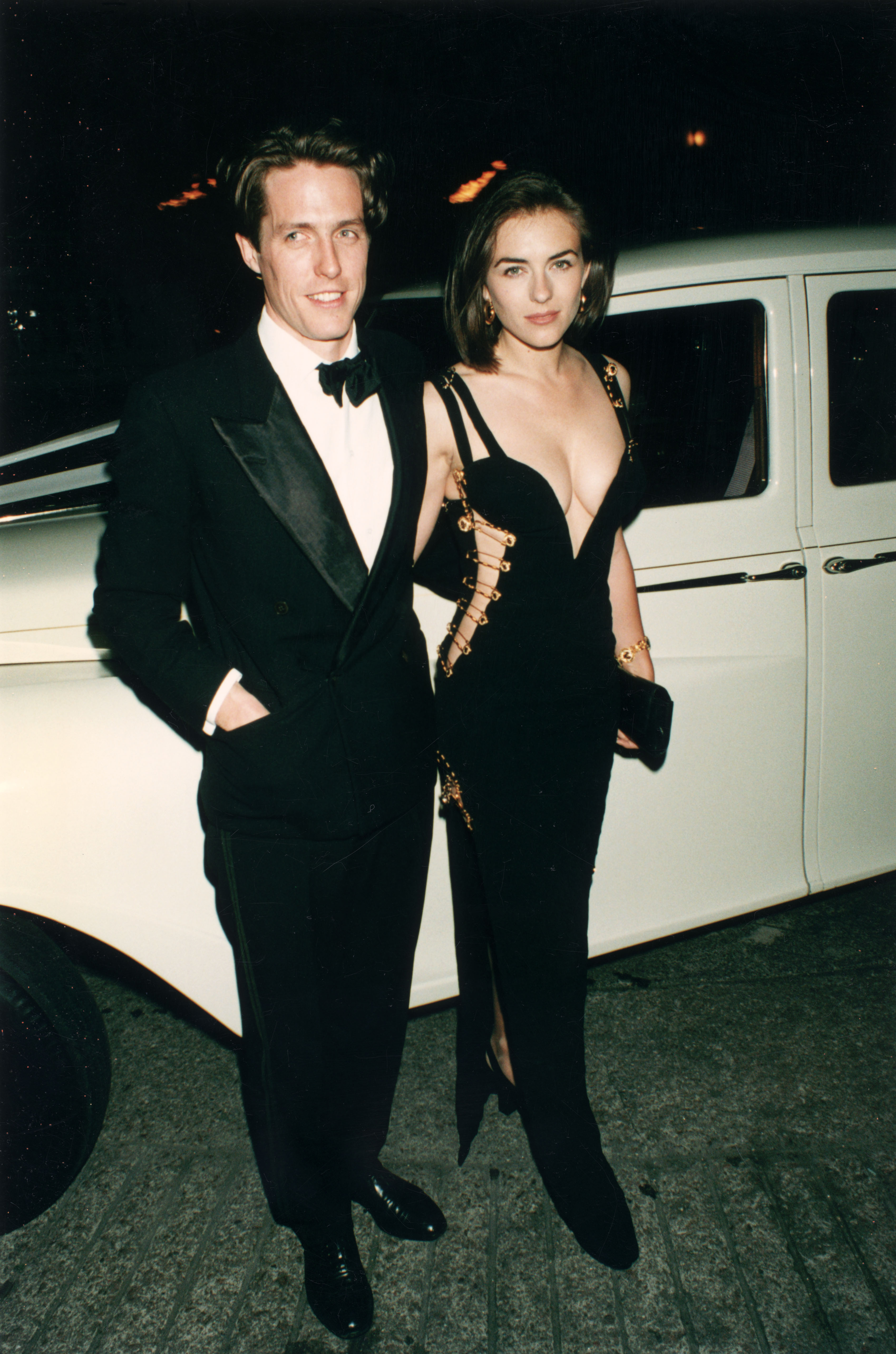 Elizabeth Hurley and Hugh Grant
The dress was made of pieces of silk and lycra fabric with oversized gold safety pins places at stategic places.Gianni Versace himself said that dress was punk-inspired, "neo-punk" and something that which emerged from the sari development.
The dress appeared in many fashion editorials worldwide becoming extremely popular.It was also the most voted dress in a poll created by Debenhams who asked 3,000 women to select their favourite iconic red-carpet gown.Although it was very succesul, the dress also attractes critics because some said that it was too lewd or distastefully revealing.
In 2012, the famous singer Lady Gaga wore the same dress to meet designer Donatella Versace in Milan, Italy.
Lady Gaga
images via google and information via wiki